Judges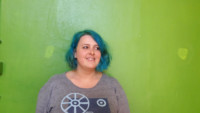 Tallah Brash
Tallah Brash took on the role of Music Editor for The Skinny in Scotland at the beginning of October last year, having worked her way up from Marketing Manager and Live Booker to Operations Director at Edinburgh's Electric Circus venue.

As well as being an ex-member of Edinburgh band jesus h. foxx, Tallah used to run various club nights at Electric Circus, was a DJ for Sick Note at Cabaret Voltaire and co-ran This Is Music at Sneaky Pete's, a club night and gig platform which supported emerging talent. She now co-runs Kitchen Disco, effortlessly combining the two things she loves most: music and food.

Previously in charge of PR at Cabaret Voltaire, Tallah was also the head of Edinburgh University radio station Fresh Air and in 2008 received a nomination for Best Female Presenter in the UK Student Radio Awards. She went on to become a tipster for Huw Stephens' BBC Radio 1 Introducing show and made several features for Vic Galloway's BBC Radio 1 Introducing in Scotland show, which she once covered in Vic's absence.

Last year Tallah was listed in We Got Tickets' first Indie 50 list which recognises influential people at a grass roots level in the UK music scene.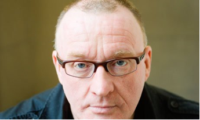 Stuart Cosgrove
Stuart Cosgrove is from Perth, Scotland and is a writer and broadcaster. He is the author of 'Detroit 67: The Year that Changed Soul' recently nominated as Best Music Book of 2016 'Young Soul Rebels: a Personal History of Northern Soul' and the forthcoming 'Memphis 68.' He was a staff writer with the black music paper Echoes, Media Editor of the NME and a television executive with the UK broadcaster Channel 4.

A graduate of Hull University, he completed a PhD. in modern American theatre history and won a UK Academy Award for his post-doctoral essay 'The Zoot Suit and Style Warfare'. He has since studied at Wharton Business School, University of Pennsylvania and the John Kennedy School of Government at Harvard University.
Stuart is an Honorary Fellow of John Moores University Liverpool and an Honorary Professor of Stirling University, and Honorary Doctor of Arts at Abertay University in his native Scotland.

In 2005 he was named Broadcaster of the Year in the Glenfiddich Spirit of Scotland Awards, In 2012 he won numerous awards including a BAFTA and Royal Television Society award for Channel 4's coverage of the London Paralympics 2012, Paralympics including. He was also given a BAFTA Scotland Award for Special Achievement and Industry Excellence in television.

Stuart presents BBC Scotland's popular radio show 'Off the Ball' and lives in Glasgow and London. He recently left Channel 4 after a career spanning twenty years to focus full time on his first love - writing.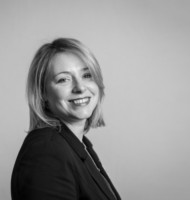 Claire Gevaux
Claire is the Creative Director at Help Musicians UK, leading the creative vision towards the charity's centenary in 2021. The Creative Programme provides advice and funding for a diverse range of artists across their careers and creative practice. Claire leads the creative strategy of the charity developing and finding innovative programmes of support to the challenges of 21st century music makers. Over the next five years, her ambition for the Creative Programme is to reach musicians of all genres across the UK through impactful grants programming and being a catalyst for entrepreneurial ambition. To enable this ambitious strategy, Claire's collaborative approach with partners, stakeholders and funders finds commonality and opportunities to join up on key issues affecting the sector.

In 2017, Claire also continues the charity's national focus by taking on the mantle of Director, Scotland following the success of Northern Ireland in 2016.

Previously she led the creative vision for Queen Elizabeth Olympic Park and devised a programme which ensured the cultural legacy of the London 2012 Olympic and Paralympic Games continued to benefit artists and audiences living in and around east London. Claire devised a programme of strategic partnerships delivering over 30 projects and reaching thousands of people. Her last partnership project saw two key venues in the Park taken over by young people who were given the chance to curate a festival of music, dance and fashion. Funded in partnership by The Legacy List, London Legacy Development Corporation and Arts Council England, Claire has experience of both fundraising and grant giving across her career.

Claire's relationship with the Park started in 2008 when she was integral to a pioneering team embedding permanent arts and culture into the fabric of the Park during its construction. Before this she spent eight years at Arts Council England building up a knowledge of charity governance, art-form policy and a great network in arts and cultural sectors.

Claire is Chair of Queens Theatre Hornchurch and Trustee of Greenwich + Docklands International Festival. She is also a mentor to young female creatives.

Website: www.helpmusicians.org.uk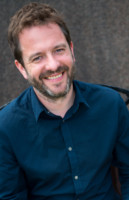 Roland Gulliver
Roland Gulliver is Associate Director at the Edinburgh International Book Festival. He has been at the festival since 2007 programming the likes of Nile Rodgers, Tim Burgess, James Yorkston, Brix Smith Start, Julian Cope, Viv Albertine and Edwyn Collins. Since 2010, he has been responsible for Unbound, the Book Festival's programme of free late night Speigeltent events bringing together readings, performance and music. Music artists from Norway, Iceland, USA and the Netherlands have appeared alongside the likes of King Creosote, Admiral Fallow, Be Charlotte, Rachel Sermanni, Meursault, Stanley Odd, Hector Bizerk and many more. As well as presenting the best of Scotland's live literature scene with Neu! Reekie!, Rally & Broad, Writers Bloc and Born to be Wide. Prior to the Book Festival, he worked for the British Council from 2000-06, and, upon returning to Scotland, he created the Glasgow Programme for the 2007 Six Cities Design Festival.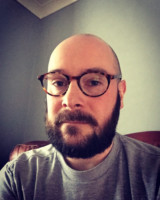 Andy Hannah
Features Editor and Nordic music guy at The Line of Best Fit, the UK's biggest independent website devoted to new music. We celebrated our tenth birthday this year (I've written for six of those) with a series of Forecast gigs, showcasing our Ones to Watch for 2017 including IDER, Dagny and Nilufer Yanya.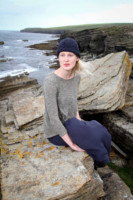 Amy Liptrot
Stories from the City, Stories from the Sea.

Writer in Orkney/London/Berlin. Reformed trampolinist, outdoor swimmer, author of The Outrun.

Farming, birds, poetry, bass.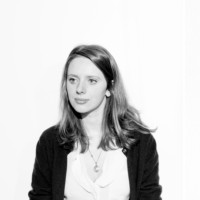 Lauren Martin
Lauren Martin is a Glaswegian music journalist who's based in London and has written largely about electronic music for publications such as RBMA, VICE, Thump, Dazed & Confused, The FADER, FACT, Electronic Beats, Wondering Sound, CLASH and others. She hosts long-form interviews with musicians for Red Bull Music Academy and runs Red Bull Radio's weekly mix show, the Choice Mix, focusing on new underground artists from around the globe.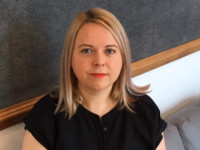 Stephanie McWhinnie
Stephanie McWhinnie is a freelance Music TV Producer with over 19 years' experience. She produces some of the BBC's flagship music programmes including Glastonbury Festival, Reading Festival, Radio 1's Big Weekend, T in the Park, Trnsmt, the BBC Proms and Top of the Pops Christmas and New Year and was Event Producer on the BBC Electric Proms for three years. In a previous life she was assistant band manager to Saint Etienne and label manager of EMIdisc record label. She dabbled in band management and signed Glasgow based band The Diggers to Creation Records. Stephanie has a MA (Honours) in Politics from the University of Glasgow.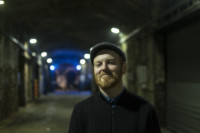 Barry Price
After launching club night Sensu in 2004, Barry went on to become a partner and director of Sub Club in 2007. He has been responsible for the music programming of the club, associated festivals & parties worldwide over the last 8 years. This year sees the Glasgow institution celebrate its 30th anniversary with a series of landmark events. Barry has also DJ'd around the city and across Europe and runs the Sub Club's new record label Nautilus Rising.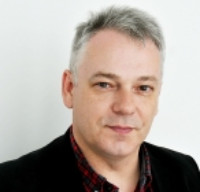 David Scott
David has 32 years of industry experience as songwriter, record producer, broadcaster and educator and holds a degree in Creative Industries Practice from UWS. His eight albums with The Pearlfishers have garnered critical acclaim worldwide leading to extensive touring in the UK, Europe and Japan. David has produced and played on records for artists as diverse as Alex Chilton, Kim Fowley, Ricky Ross and Isobel Campbell and has been a peripatetic member of seminal indie poppers BMX Bandits. He has worked as a community music practitioner with many years experience project-managing large-scale Creative-Scotland funded projects, bringing this experience to many aspects of his teaching. In broadcasting, he writes and presents music documentaries for BBC Radio Scotland and he has also written on artists such as Astrud Gilberto, Burt Bacharach and Dusty Springfield for record companies from Universal to Revola.

David was the leading academic in the development of MA Songwriting & Performance, the only degree of its kind in Scotland. Now in its 4th year the degree has already proved a rich breeding ground for successful music artists. Most recently David developed the first TNE partnership within the music subject area in a new partnership with Roma Contemporary Music College.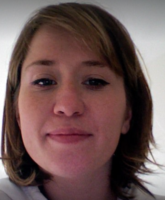 Caroline Winn
With a career spanning 16 years, primarily within the performing arts in Scotland, Caroline is currently Festival Manager of Glasgow International Festival of Contemporary Visual Art. Prior to this she was International Projects Manager with Festivals Edinburgh, where she was responsible for the delivery of an International strategy that supported Festivals Edinburgh's programme development, investment, internationalism and profile building of Edinburgh's Festivals.

She moved back to Glasgow last year from the Isle of Mull where was Comar's first Chief Executive, and where she led the transition process to bring An Tobar and Mull Theatre together as one organisation, writing a business plan that secured the organisations position as one of Creative Scotland's highest funded Regularly Funded Organisations.

Previous roles include General Manager of Hebrides Ensemble, a broad role where she supported cellist/Artistic Director Will Conway with the planning, producing, commissioning, fundraising, promoting and tour/stage management of their annual concert season; as Youth Music Officer with the Scottish Arts Council (before it became Creative Scotland) and as Project Manager with Soma Records, where she worked nationally and internationally with techno artists and international distribution partners.

She has been a Director of the Scottish Music Industry Association and of The Touring Network. Caroline has an MA degree in Music and History of Art from the University of Glasgow.
Chair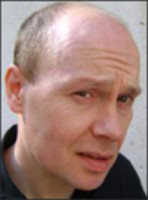 John Williamson
John Williamson has been involved in various aspects of the music industry for twenty five years. He has worked mainly as a journalist, promoter and band manager, most recently for Belle and Sebastian. Having completed his PhD in 2010, he returned to full- time academia two years later and now works as a researcher at the University of Glasgow. He has chaired the judging panel of The SAY Award from the outset and spent a number of years on the panel of the Barclaycard Mercury Prize.