LONGLIST 2020
Free Love
— Extreme Dance Anthems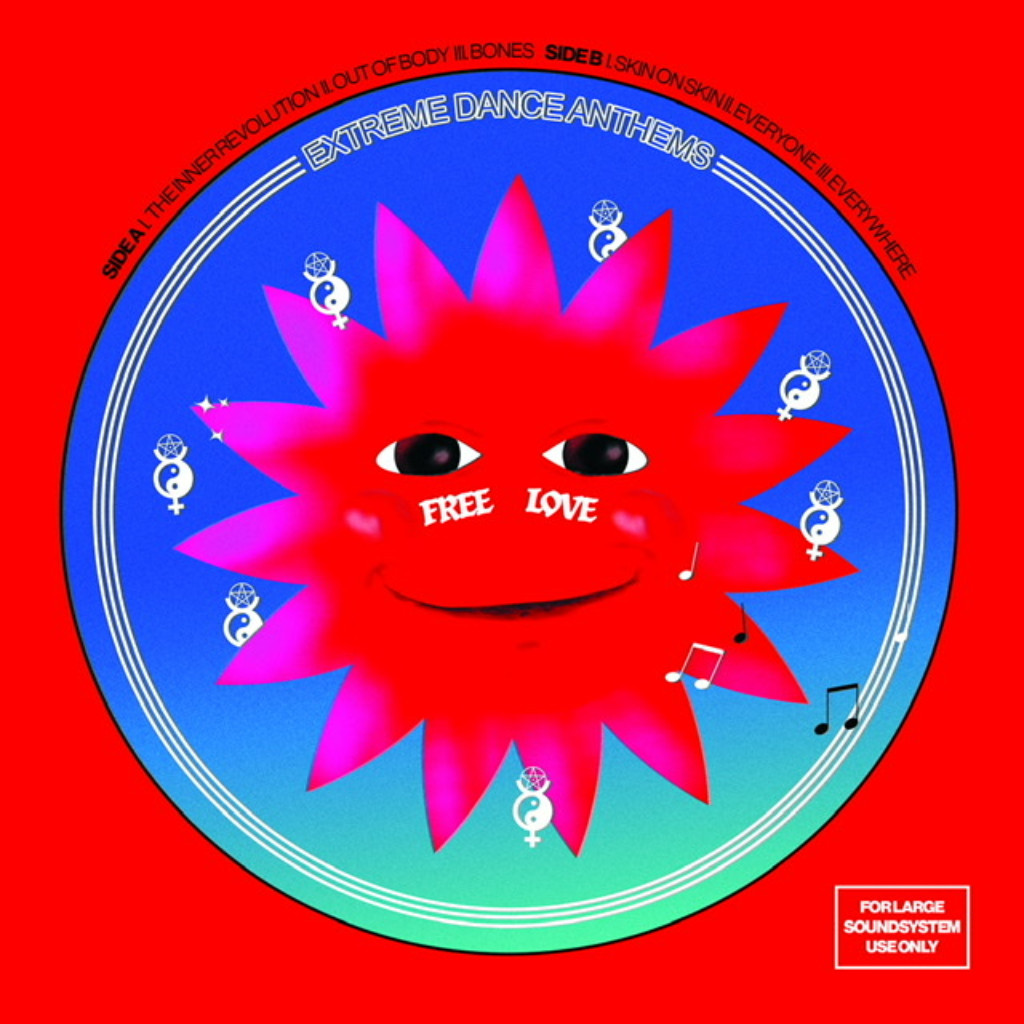 Label: Optimo Music
Released: 20 September 2019
Free Love
Experimental pop duo, Free Love (formerly known as Happy Meals) have released music on Optimo Music, Night School Records, Lost Map and their own imprint, Full Ashram. Their explosive live shows have seen them perform in India, the US, Russia and most countries in Europe on their own and as touring support for the likes of The Flaming Lips and Liars.

"They are one of the best live bands I've seen this year" - Jon Hilcock (BBC RADIO 6)
"Free Love might just be the most essential band of the moment on this plane or any other" - Concrete Islands
Extreme Dance Anthems
Free Love, the artists formerly known as Happy Meals return to Optimo Music with 'Extreme Dance Anthems' a phantasmic mini album from their hearts to yours.

"We recorded EXTREME DANCE ANTHEMS in our studio, 'Full Ashram Celestial Garden' situated in a building that holds both a church below us and a sex club next door. The music is about celebrating the unquantifiable, unspeakable, indivisible EXPERIENCE as the throne from which all ideas are derived. Even though the world is fucked- we are here.

ONE DAY WE WILL ALL BE DEAD BUT HERE WE ARE ALIVE INSTEAD."
LONGLIST 2020
Free Love
— Extreme Dance Anthems
Label: Optimo Music
Released: 20 September 2019