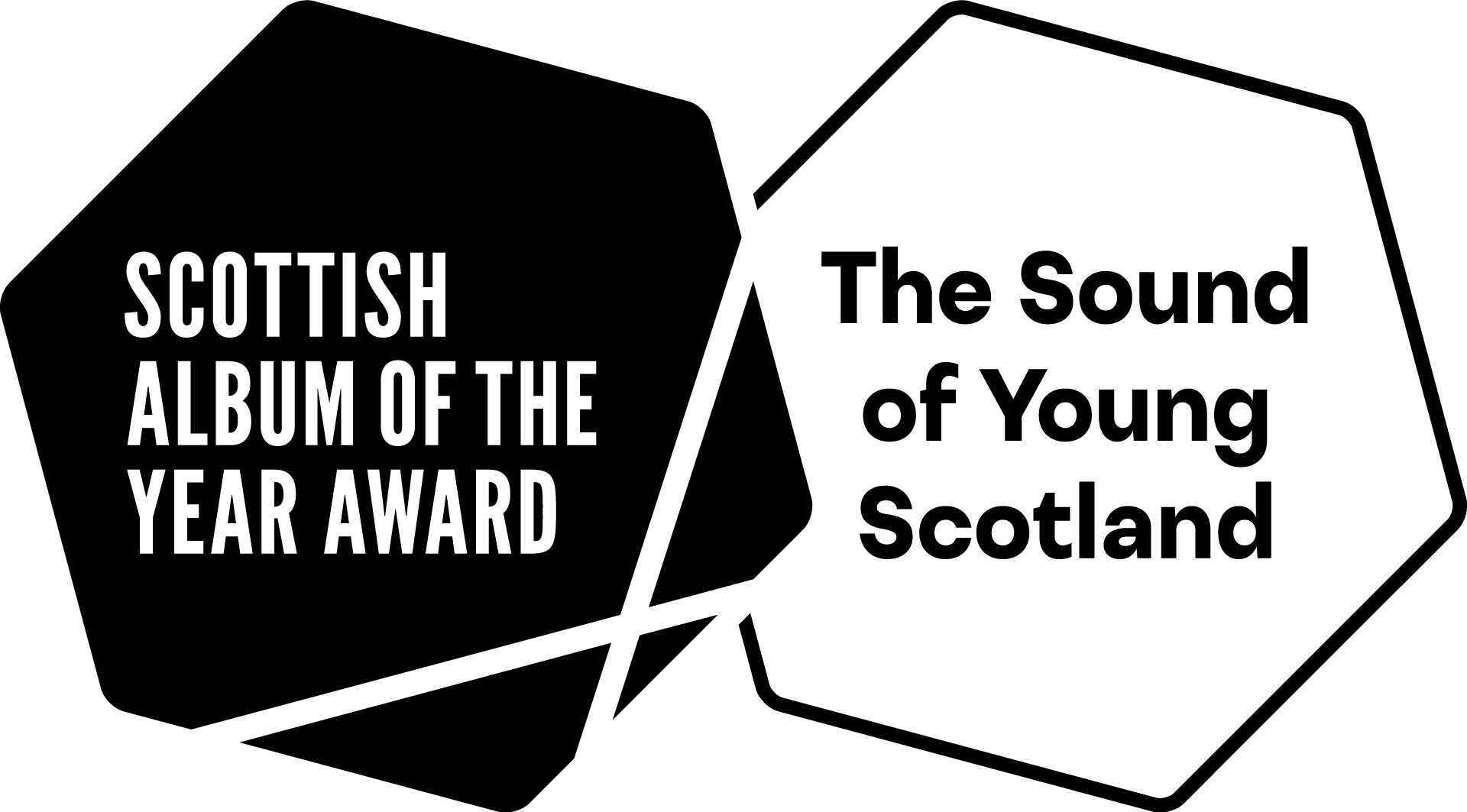 New for 2021, the Sound of Young Scotland Award – supported by Key Production, Youth Music and Youth Music Initiative – exists to drive Scottish music of the future by giving an annual award to a young and emerging artist to facilitate the creation of their debut album.
With its name giving a nod to the iconic Scottish record label Postcard Records, the Sound of Young Scotland Award was designed to provide financial support to enable the continued creation of outstanding Scottish albums.
The winner of the Sound of Young Scotland Award will be chosen by a judging panel made up of previous SAY Award nominees. The winner will receive up to £5,000 funding to cover elements in relation to the recording and production of their debut album, as well as 500 vinyl pressings of the finished record and a bespoke art prize from The SAY Award Design Commission.
Winner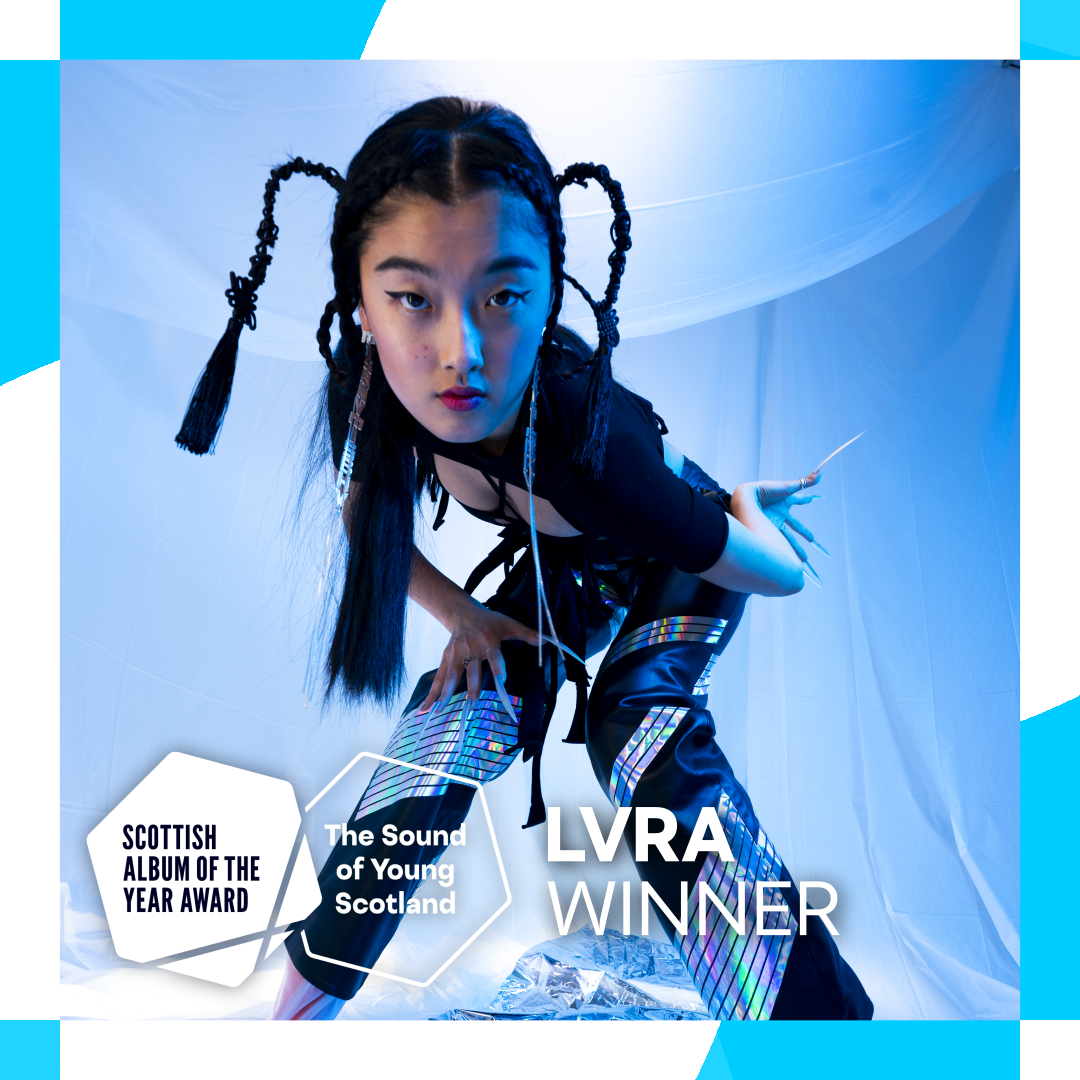 LVRA
Born in Edinburgh to Chinese parents, 21-year-old singer and producer Rachel Lu released her debut EP 'LVCID' in 2020 under the moniker LVRA (pronounced loo-rah). Channelling her love of R&B and experimental electronics, the production of Lu's 2020 debut EP 'LVCID' seamlessly blended samples of traditional Chinese instruments with honeyed R&B vocals, earning her plaudits from press, radio and key tastemakers (including CHVRCHES singer Lauren Mayberry) alike. 2021 has seen the release of a slew of singles ahead of LVRA's second EP TWO, out 21st September. Introducing a much darker tone both sonically and lyrically, TWO represents a significant step forward in LVRA's sound. Calling to mind the animalistic freedom of sweaty basement clubs and parties, the new EP is characterised by harder, more angular production and visceral lyricism. Set against the backdrop of city-living, the four tracks explore materialism, superficiality and our relationship with our own toxic desires and habits. Sonically and visually ambitious, TWO is LVRA's most impressive work yet, combining disarmingly direct but self-aware songwriting with an energetic musical confidence.
Website | Twitter | Instagram | Facebook
The Finalists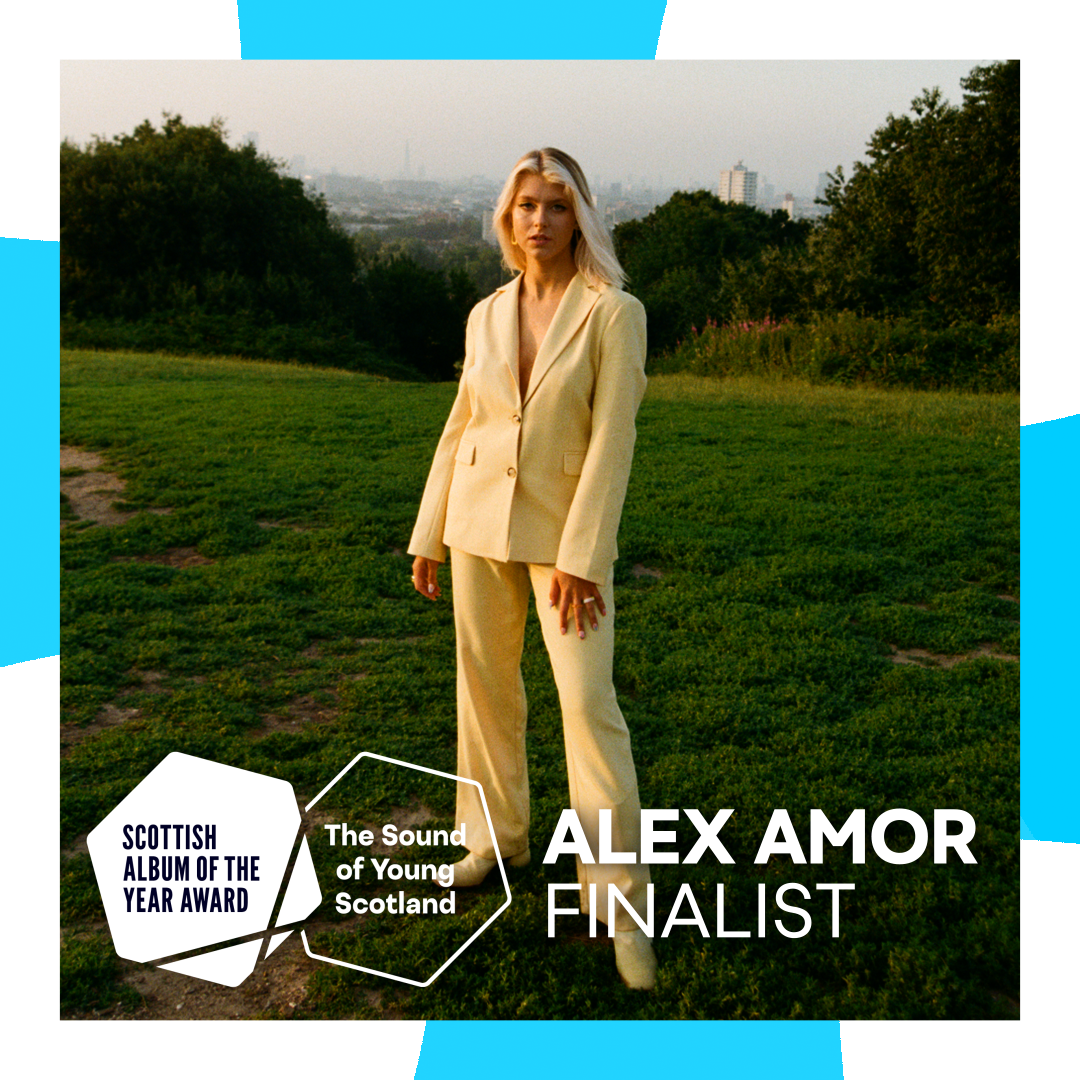 Alex Amor
When I was graduating from art school in Dundee, I had this un-ignorable urge to write songs again and I became obsessed with music. I had always dreamed of becoming a singer, but from the minute I turned 20, I made a pact with myself that there was no plan b. Though I had zero connections, I decided to put my degree aside so I could follow my heart, with the intention of making it as a musician. A strange stroke of luck put me in the hands of some amazing collaborators online and offline which led me to writing hundreds of demos and eventually the Love Language EP. Dream-pop best describes my sound, where conversational lyrics, chorus guitars and synths take centre stage. Inspired by artists like Tame Impala, The Staves and Beach House, I love music that transports you somewhere and makes a statement.
Website | Instagram | Facebook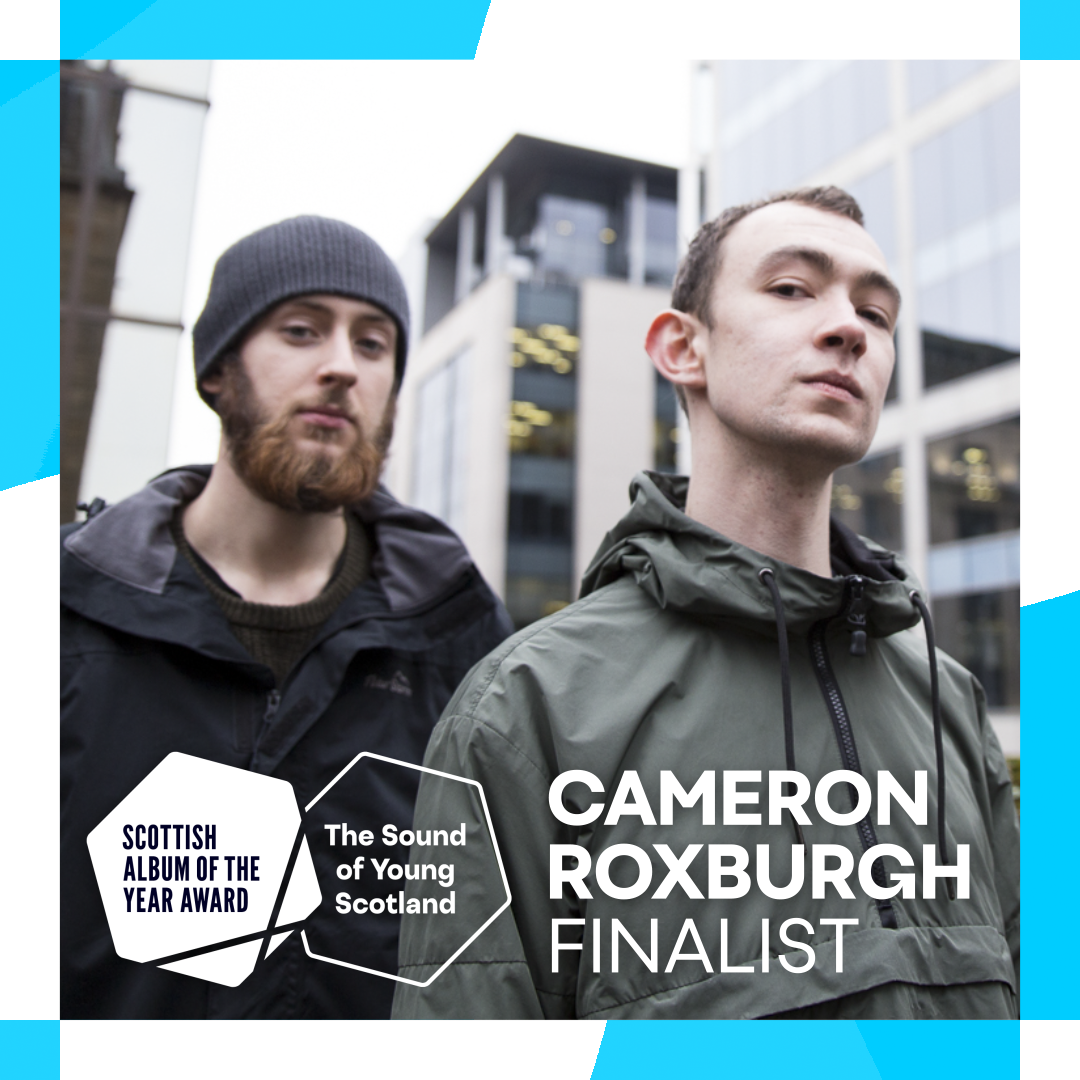 Cameron Roxburgh
Carrying around a maturity and brave sense of experimentalism some artists twice his age lack, Cameron set's his rootsy acoustic songwriting against off-beat lyrics, unusual song structures and brash angular guitar work. Championed by his local venue, the Tolbooth in Stirling, he has supported the likes of Randolph's Leap and Finn LeMarinel, shared the strange behaviours festival bill with Admiral Fallow and Siobhan Wilson, to name a few. Cameron (and long-term collaborator Callum) are forever out to make a personal connection with the listener, and to hone a sound that stands apart from the traditional singer-songwriter mode. Engrossing, left-field and utterly unique, Cameron's songwriting weaves ambitious guitar lines and vivid imagery through creative song structures and stark dynamics. Straying from the singer-songwriter path into spoken word or instrumental terrain at times, he never lets his hand slip from the listeners, taking you on a journey you didn't expect to make.
Website | Twitter | Instagram | Facebook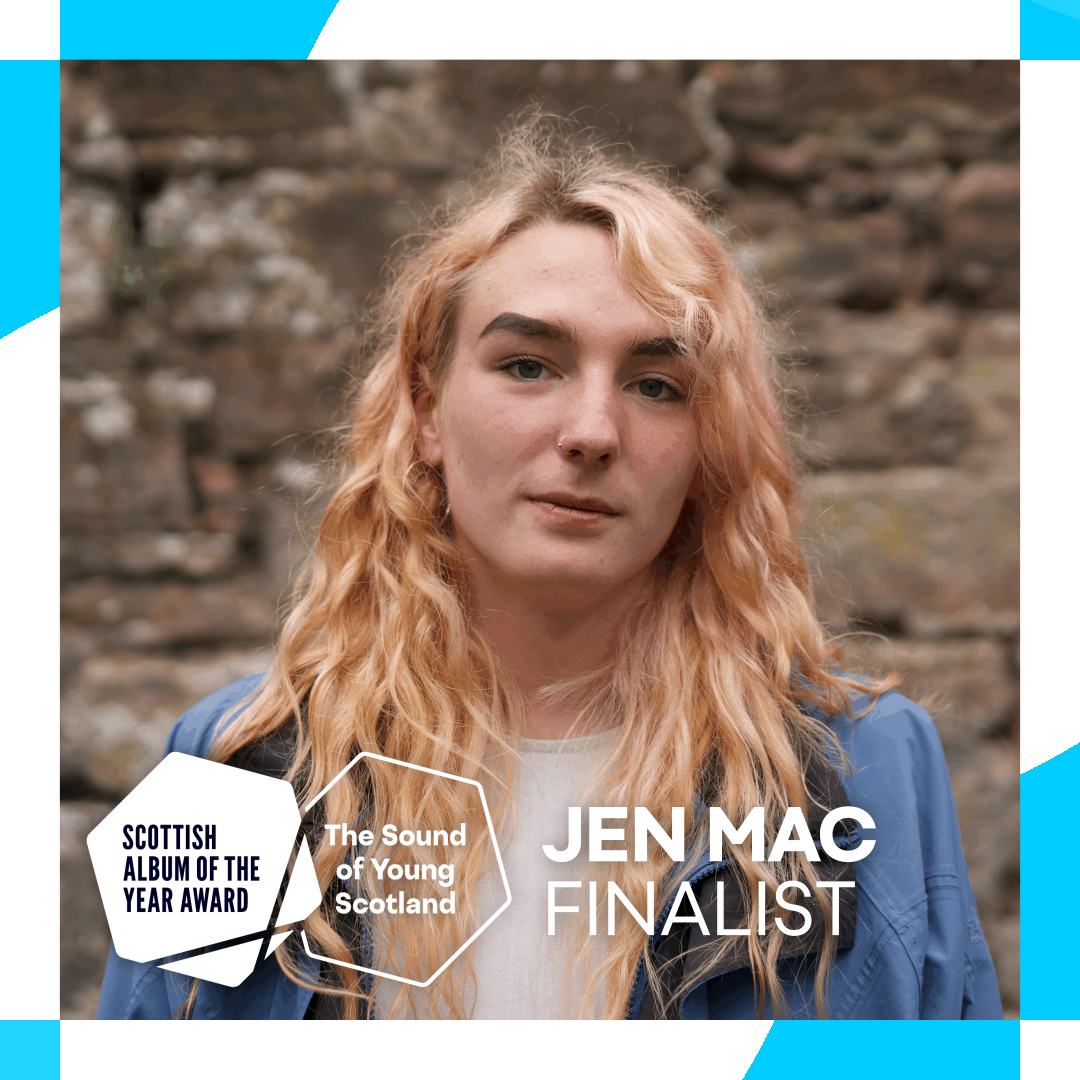 Jen Mac
With a background in traditional music, covid-19 restrictions forced Dumfries born guitarist Jenna Macrory (Jen Mac) to adapt to a completely new music industry. Finding a new focus as an electronic music producer, Jen Mac uses sampling to obtain gritty textures and while drawing attention to social and cultural issues such as environmental and LGBTQ+ issues. Jen Mac's unique approach to manipulating sampled materials contributes to her unique genre subverting tone. With the majority of us being confined to our homes for the previous year, we have become more conscious of our surroundings. Considering the effects of environmental psychology, Jen Mac began exploring this concept through music. Guided by Environment is a series of songs composed entirely from field recordings. Based in Dumfries and Galloway, field recordings are taken from various locations around the region before being manipulated electronically into organic dance music.
Website | Twitter | Instagram | Facebook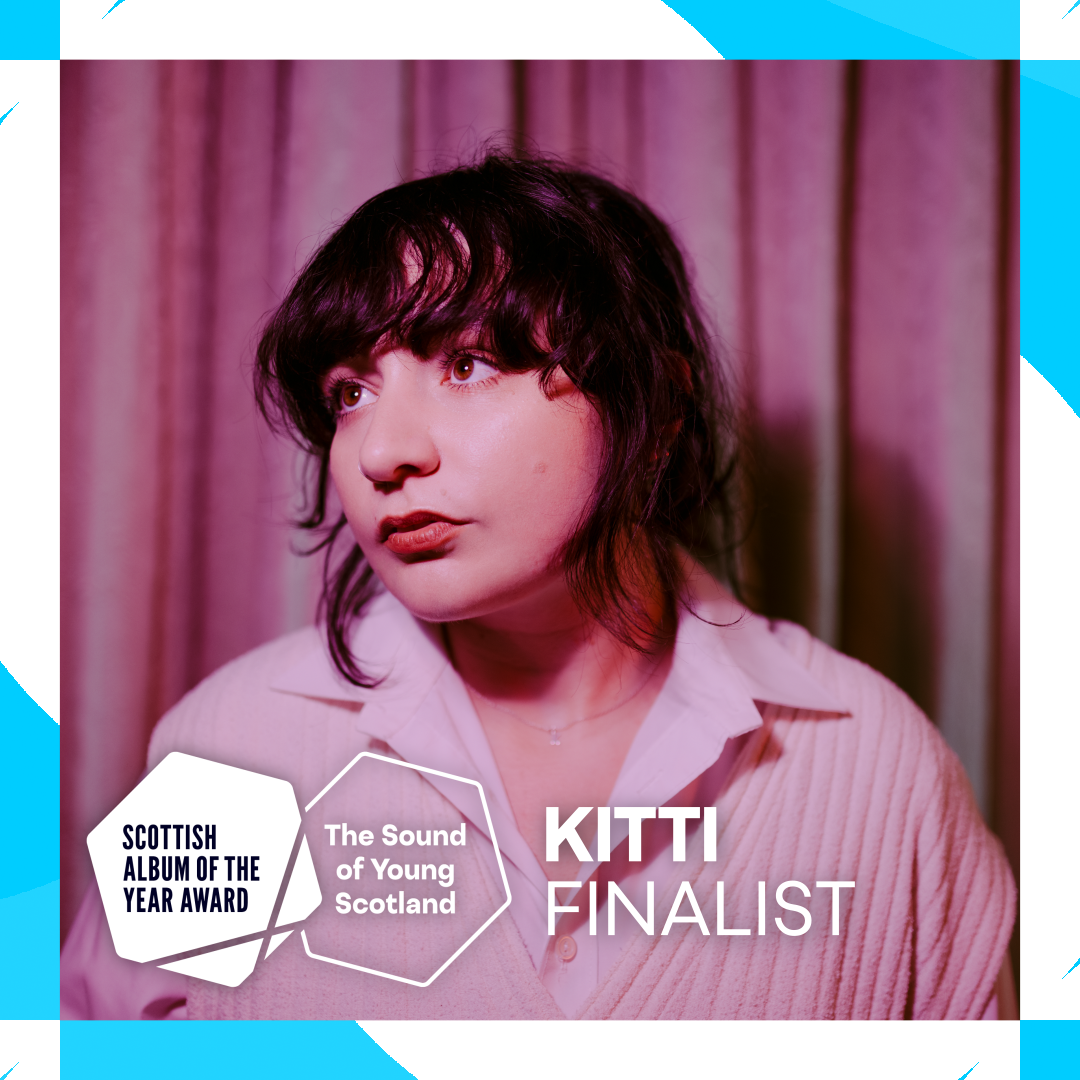 Kitti
kitti is one of Scotland's most exciting artists on the scene. In 2020, kitti won not only The Scottish Jazz Award's "Best Vocalist", but The Scottish Music Awards' "Best Female Breakthrough" too. kitti mixes old school jazz influences with nu-cool RnB/Soul sounds and amalgamates these with her heart-felt lyrics, soul-bearing songwriting and a voice you will never forget. With comparisons to the likes of Amy Winehouse, Adele and Erykah Badu, it's understandable why kitti has a bright future ahead.
Website | Twitter | Instagram | Facebook