The Judging Panel for 2021
The judging panel for The Sound of Young Scotland Award is made up of 11 musicians who are former SAY Award nominees. Having previously been recognised for creating outstanding Scottish albums, and representing a diverse range of musical genres, the panel is tasked with reviewing this year's applications and deciding which young and emerging Scottish artist will win the inaugural Sound of Young Scotland Award; receiving up to £5,000 in prize money to support the creation of their debut album
The Sound of Young Scotland Award 2021 is supported by Youth Music and Youth Music Initiative. Below you can find information on this year's judging panel, including the act they are/were part of whose album was previously nominated for Scottish Album of the Year.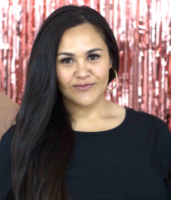 Amandah Wilkinson
Bossy Love
Amandah Wilkinson is an Indonesian-Australian singer/songwriter based between Glasgow, Scotland and Copenhagen, Denmark. She is an ARIA Award winning + SAY Award nominated artist who's bands Operator Please & Bossy Love have both toured internationally and released albums to critical acclaim. Amandah has been working actively in the music industry for 16 years. A prolific and endlessly creative songwriter, Wilkinson has continued crafting songs both for herself and others throughout her time in Operator Please and Bossy Love, compiling an impressive catalogue of songs.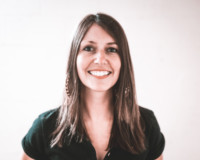 Audrey Tait
Hector Bizerk
Audrey is a critically acclaimed musician and producer.

As an experienced drummer, she has recorded and toured extensively for many years and in 2017, she established Novasound - a recording studio and writing partnership specialising in music production and composition for artists, theatre and film.

Audrey featured on the SAY Award Shortlist in 2014 (Nobody Seen Nothing) and Longlist in 2016 (The Waltz Of Modern Psychiatry) as drummer and producer with hip hop band Hector Bizerk.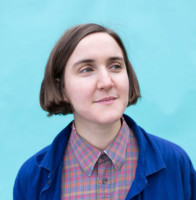 Eilidh Rodgers
Sacred Paws
Eilidh is one half of the band Sacred Paws who won the SAY Award back in 2017. She has been part of the Glasgow music scene for the past fifteen years collaborating with many different people including previous SAY Award nominees Free Love back in 2019. When she is not touring with Sacred Paws she works in the independent record store Monorail Music.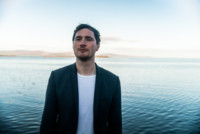 Erland Cooper
Erland Cooper is a Scottish composer, producer and multi-instrumentalist originally from Stromness, Orkney. As a solo artist, he has released seven acclaimed albums, including a trilogy of work inspired by his childhood home, as well as themes of nature, landscape, community and time. His work combines field recordings with traditional orchestration and contemporary electronic elements. Through music, words and cinematography he explores identity, memory, and place. He develops these themes further by partnering with well-known artists and writers. Cooper also works across mixed media projects including installation art, theatre and film.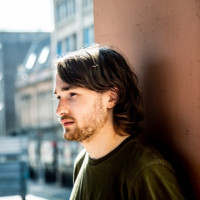 Fergus McCreadie
Fergus McCreadie Trio
Since he burst onto the national scene with his self-released debut album Turas in 2018, Fergus has racked up awards including Album of the Year at the Parliamentary and Scottish Jazz Awards, the shortlist of cross-genre Scottish Album of the Year Award 2019, finalist in the 2018 BBC Jazz Musician of the Year and more recently, in October 2020, he was awarded Best Instrumentalist at the Scottish Jazz Awards.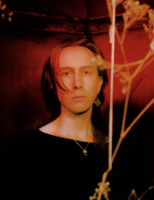 Haydn Park-Patterson
The Ninth Wave
Haydn Park-Patterson is a musician and writer from Glasgow, who mainly writes and performs with his band The Ninth Wave. The band's debut album, Infancy, was Shortlisted for both The SAY Award and the AIM Award. After releasing a 6 track EP in July of last year, which was produced by the band and The Horrors' Faris Badwan, The Ninth Wave have since been busy recording new material which has been entirely self-produced. Haydn also writes and performs spoken word with a uniquely observational view of both his own life and the human behaviour that surrounds him.
Kwame Barfour-Osei
Kobi Onyame
Kobi Onyame is a Ghanaian/British & Glasgow based recording artist, producer and songwriter. Described by OkayAfrica magazine as "the UK hip-hop game's unintentional preacher of sunny vibes…", his music is a vibrant spectacle that draws heavily on his musical & cultural heritage — both sonically and visually.

Having released 4 independent albums, with a new one on the way, his most recent album 'GOLD' received critical acclaim and was Shortlisted for the 2018 Scottish Album of the Year Award.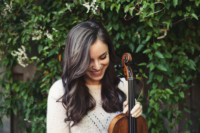 Laura Wilkie
Kinnaris Quintet
Laura Wilkie is a Fiddle player from Tain in the Highlands of Scotland. She has a unique style which has roots in the Highland fiddle traditions but is influenced by an eclectic range of music from all genres. Laura has toured across the world in various different groups of the Contemporary Folk Music Scenes, including her band Kinnaris Quintet (Longlisted for The SAY Award 2019 with their debut album "Free One" and Winners of the Belhaven Bursary Award for Innovation in traditional music 2019).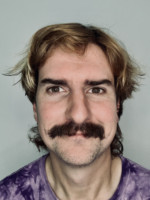 Niall McCamley
The Spook School
Originally from Ireland but now with Scotland his adopted home, Niall McCamley comes from SAY Award nominees The Spook School and is the mind behind the brand new project Squiggles. McCamley's trademark moustache, reckless drumming style, and silliness on the microphone was a celebrated fixture of The Spook School's global adventures.

'Dance music for introverts, love songs for people who are too shy to be in love'
Stereogum

'Simultaneously critical, sensitive, and goofy'
Pitchfork

'There's a punch-the-air energy to these songs, a positivity that must mean the world to the band's fanbase of misfits and outsiders: songs that celebrate them'
The Guardian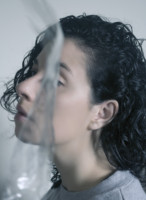 Su Shaw
SHHE
SHHE is Scottish-Portuguese artist, musician and producer, Su Shaw.

Based in Dundee, Scotland, her artistic practice is influenced by environment, exploring themes of identity and connection at the intersection between
sound and space.

Her eponymous debut album was released by One Little Independent Records and was shortlisted for the Scottish Album of the Year (SAY) Award 2020.

SHHE is a solo project musically but also a platform for collaboration, working on projects with filmmakers, dancers, visual artists
and designers across all mediums.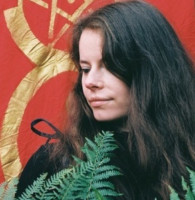 Suzi Cook
Free Love
Suzi Cook is an artist, musician, teacher and visionary primarily known for her work as one half of the electronic duo, Free Love, who's work oscillates between new-new-age sonic immersion experiments and unabashed dance NRG pop. Her work has been released on Optimo Music, Night School Records, Lost Map Records as well as Free Love's own imprint, Full Ashram.