SHORTLIST 2022
Constant Follower
— Neither Is, Nor Ever Was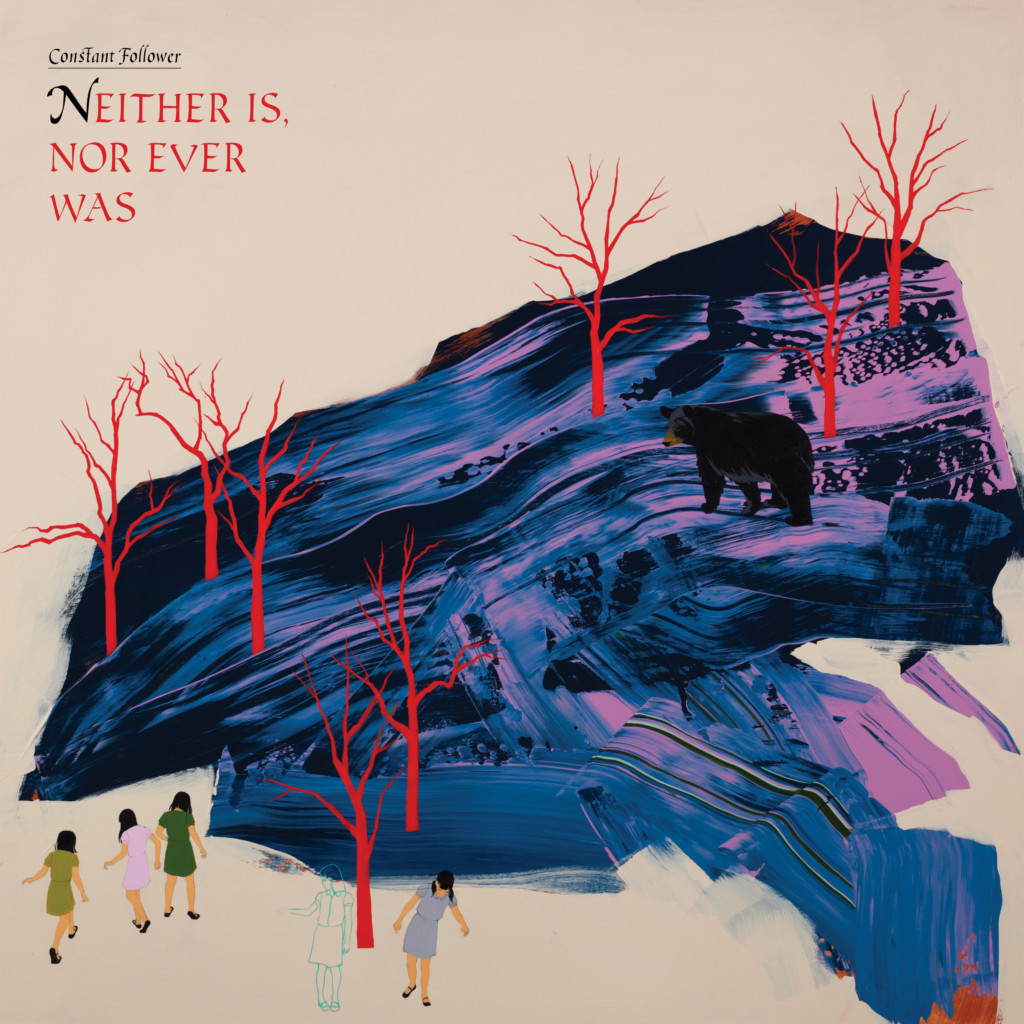 Label: Shimmy Disc / Joyful Noise
Released: 1 October 2021
Constant Follower
Constant Follower is the band formed around songwriter Stephen McAll. Their debut for legendary New York indie label Shimmy Disc found its way onto multiple 'Best Albums of 2021' lists and led to a string of notable performances including Austin's SXSW 2022, and a spellbinding set from the crown of Scotland's National Wallace Monument. A triumph after tragedy, the album was McAll's first work many years after an unprovoked attack in his late teens left him with catastrophic head injuries, partially paralysed and unable to write or play guitar. The following decade was spent recovering on the West Coast of Scotland, learning to live with disability, and eventually picking up the guitar to allow the songs that form his acclaimed debut 'Neither Is, Nor Ever Was' to emerge.
Neither Is, Nor Ever Was
'Neither is, nor ever was' was borne out of a respect for change and the inevitable passing of time that comforts, frightens and humbles us all. The songs were conceived in the West Coast holiday cabin where McAll spent much of his recovery; the Hebridean air whipped in with time to reflect on thoughts and memories recovered on his daily walks, and dutifully recorded onto cassette as the wind howled outside. Co-produced by McAll and renowned producer and Shimmy-Disc founder Kramer (Low, Galaxie 500, Will Oldham), "Neither Is, Nor Ever Was" is a haunting but hopeful testimonial to the joys and fleeting moments that define the human experience.
SHORTLIST 2022
Constant Follower
— Neither Is, Nor Ever Was
Label: Shimmy Disc / Joyful Noise
Released: 1 October 2021