LONGLIST 2023
Andrew Wasylyk
— Hearing the Water Before Seeing the Falls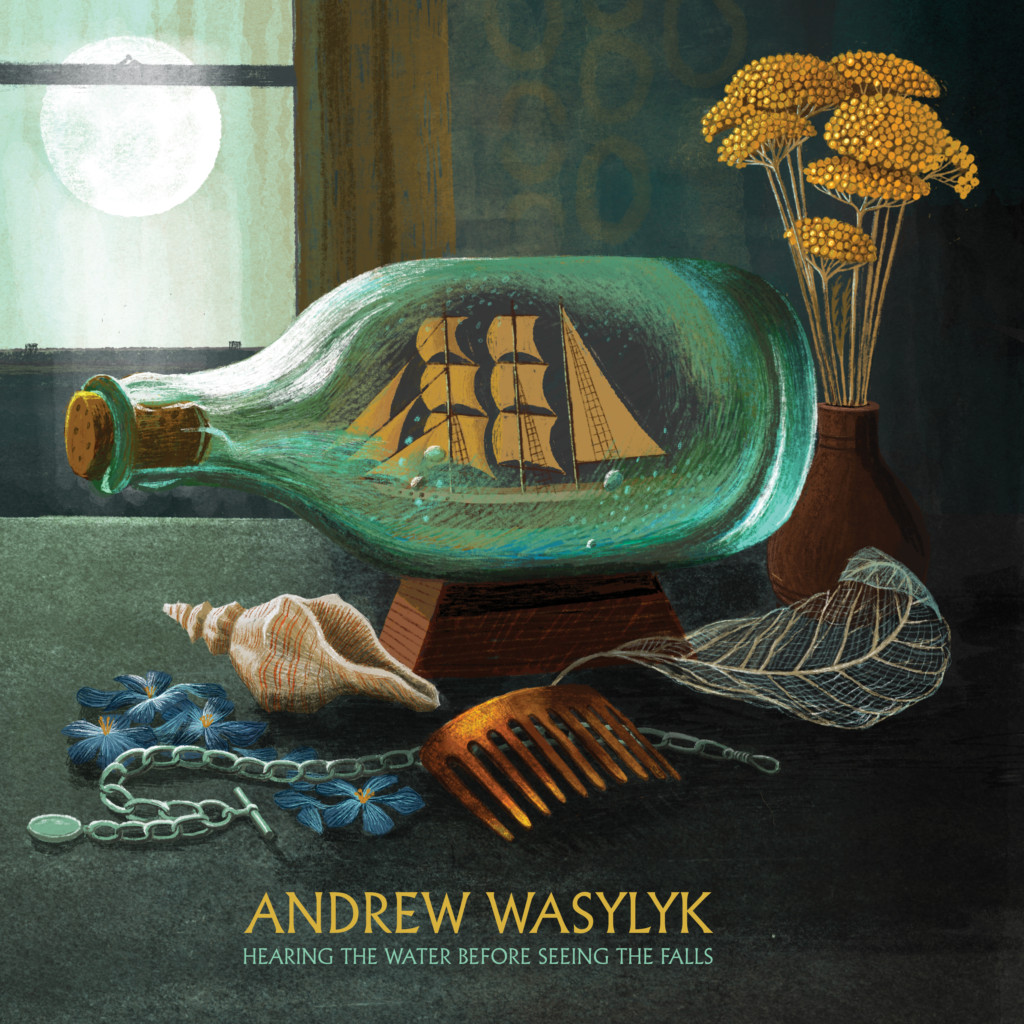 Label: Clay Pipe Music
Released: 25 November 2022
Andrew Wasylyk
Andrew Wasylyk is a Scottish composer and producer. Andew's collaborated with a broad spectrum of creatives, including poets, playwrights, choirs and choreographers.

Wasylyk's recent triptych of albums collectively explored the East coast of Scotland, while 2022's 'Hearing The Water Before Seeing The Falls' was partly inspired by the work of photographer, Thomas Joshua Cooper.

His arrangements span the breadth of contemporary-classical, ambient soundscapes, to cinematic scores and spiritual-jazz. Often augmented with experimental electronica.
Hearing the Water Before Seeing the Falls
Hearing The Water Before Seeing The Falls. Andrew Wasylyk's second LP for the esteemed Clay Pipe Music label. It sees the Dundonian artist reach for new ground, finding quietly sublime imagery in rich, immersive worlds; horizon-less oceans and limitless landscapes.

Previously described as a "spiritual-jazz salve bathed in the cinematic", this seven song suite (his fourth SAY nomination) distills this idea, framing Wasylyk's most bold record yet in a hypnagogic fog of wonder and possibility.

"…something truly magnificent… ebbs and flows between dreamlike states… a deeply profound album that's dense in multitudes…" 5/5, Album Of The Month - The Skinny
LONGLIST 2023
Andrew Wasylyk
— Hearing the Water Before Seeing the Falls
Label: Clay Pipe Music
Released: 25 November 2022