LONGLIST 2023
Brìghde Chaimbeul
— Carry Them With Us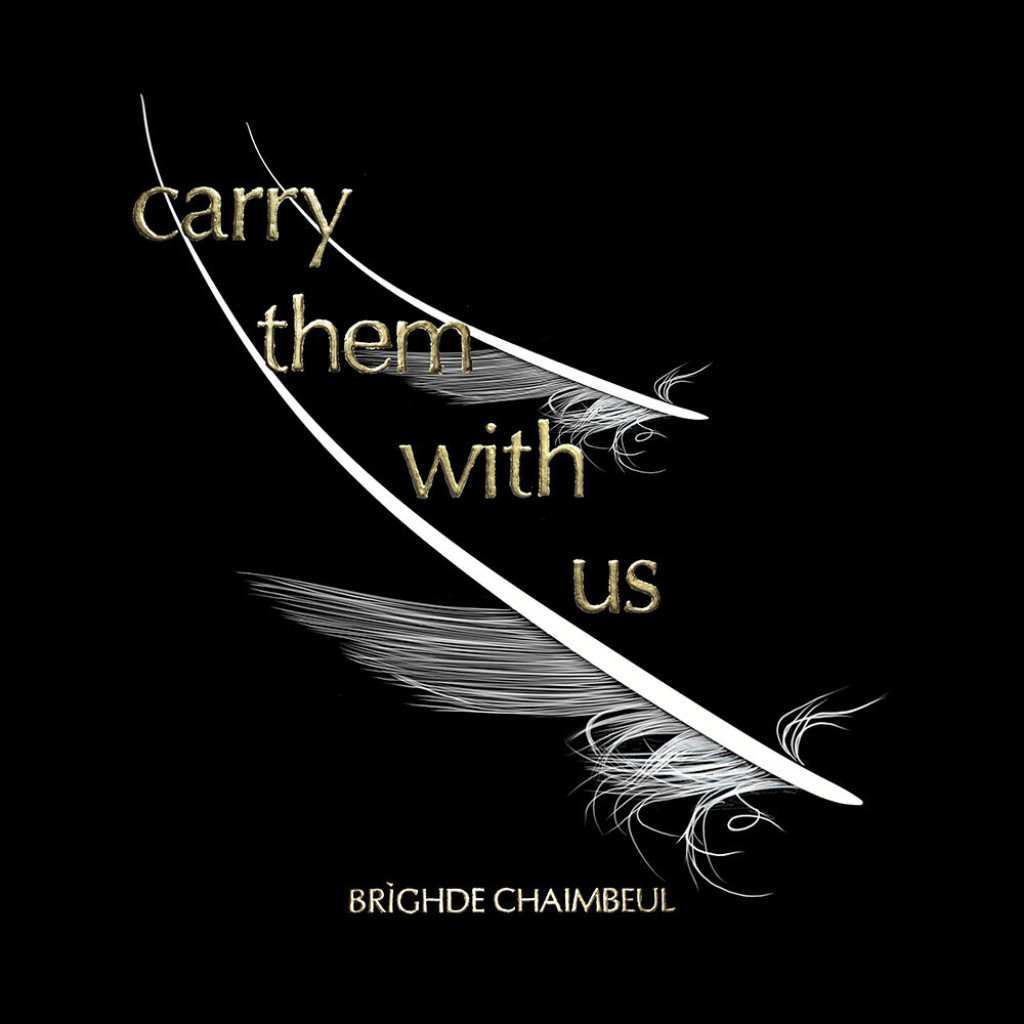 Label: tak:til
Released: 14 April 2023
Brìghde Chaimbeul
Brìghde Chaimbeul (Bree-chu CHaym-bul) is a leading purveyor of experimental Celtic music and of the Scottish smallpipes; a bellows-powered set of bagpipes with a double-note drone. She has devised a completely unique way of arranging for pipe music that emphasises the rich textural drones of the instrument; the constancy of sound that creates a trance-like atmosphere, played with enticing virtuosic liquidity.

Brìghde's mesmerizing musicianship has earned her global recognition, including a BBC Radio 2 Young Folk Award, BBC Radio 2 Horizon Award, and in 2021 performed to world leaders at the opening ceremony of COP 26.

Her style is rooted in her native Gaelic language but continues to push the boundaries of her instrument and her sound. Her most recent album 'Carry Them With Us' featuring renowned artist Colin Stetson has been widely acclaimed and has been most recently profiled in The Guardian, The Irish Times, Stereogum and Dazed & Confused. She has also been featured on Caroline Polacheck's ground-breaking album 'Desire, I Want To Turn Into You.'

Brìghde has also collaborated with highly respected musicians from across Scotland, Ireland and beyond including Aidan O'Rourke, Radie Peat (Lankum), Gruff Rhys, Carlos Nunez, Ross Ainslie, Cormac Begley.

Brìghde's pipes are made by renowned makers Fin Moore and Hamish Moore.
Carry Them With Us
Stories make humanity. They shape us, explain us, give us a solid place in the world. They show us who we are, our myths, our hopes, our past. Everything has its story. Stories can be told in music as well as words, and on her second album, 'Carry Them with Us', Brìghde Chaimbeul reveals hers. From her heart, from the Scottish tradition that formed her. And every one of them weaves its spell, as a good story should.

Stories even inhabit the album's title. The phrase "Carry Them with Us" comes from Scotland's Iain Sheonaidh Smus, a man who was able to recite all the old tales from memory. "If someone asked for one that he didn't want to tell just then, he'd say, 'I didn't carry it with me,'"Chaimbeul says. "So it's the idea of carrying all the stories and the songs with us."

Tradition shaped Brìghde Chaimbeul, and she wears that history proudly. But on 'Carry Them with Us', she shows her music has grown beyond labels. It might draw on folk music and minimalism, but led by the drone, she's taken the leap to tell new stories.
LONGLIST 2023
Brìghde Chaimbeul
— Carry Them With Us
Label: tak:til
Released: 14 April 2023