Chair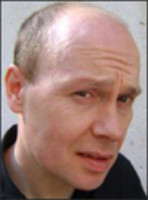 John Williamson
John Williamson has been involved in various aspects of the music industry for twenty five years. He has worked mainly as a journalist, promoter and band manager, most recently for Belle and Sebastian. Having completed his PhD in 2010, he returned to full- time academia two years later and now works as a researcher at the University of Glasgow. He has chaired the judging panel of The SAY Award from the outset and spent a number of years on the panel of the Barclaycard Mercury Prize.
The SAY Award Judging Panel for 2021
Angela Dorgan
CEO
First Music Contact
Angela Dorgan is the CEO of www.firstmusiccontact.com (FMC), the Arts Council funded national resource organization for musicians which runs the Irish Music Export initiative www.musicfromireland.org in partnership with Culture Ireland, the online music portal www.breakingtunes.com and the annual Irish music industry showcase Ireland Music Week. Angela is a regular contributor and expert voice on music and arts in the Irish media, has a Masters Degree in Sociology from UCC and believes that Arts and Culture are an essential part of the life of every citizen.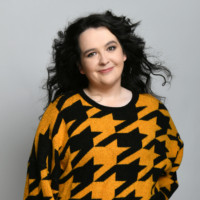 Ashley Storrie
Comedian / Radio Presenter / Actress
Ashley Storrie is a multi award winning Scottish comedian, actress and radio presenter best known as the host of BBC Radio Scotland's Friday nights. She also starred in two series of Up For It for BBC Scotland, is a Breaking The News regular and most recently played the lead role in BBC3's Dinosaur, made by Fleabag producers Two Brothers Pictures.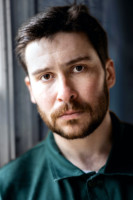 Daniel Portman
Actor
Daniel Portman is a Scottish actor, known for his roles as Podrick Payne (Game of Thrones) and Angus McDonald (Robert The Bruce). Growing up in the Southside of Glasgow, Daniel began his career at sixteen in the supernatural thriller 'Outcast', with his early credits including the 2012 Ken Loach film The Angel's Share. Alongside joining HBO's Game of Thrones cast - which also featured his father, actor Ron Donachie - in 2011, Daniel's stage roles include The Collector as Frederick Clegg (Vaults), The Last King of Scotland as Nicholas Garrigan (Crucible Theatre), and Square Go as Max (Paines Plough Roundabout / 59E59 New York). Most recently, Daniel has played CPO Gary Walsh in the BBC's submarine thriller series Vigil (2021).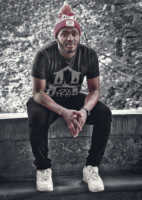 Etienne Kubwabo
Filmmaker / DJ / Writer
Mile Away Films
Etienne Kubwabo is a film-maker, writer and has gone on to write, direct and produce award-winning documentaries, short/full-length feature films and over 300 music videos. In 2017, Etienne was commissioned by BEMIS Scotland, in collaboration with the Scottish Government, to explore Scotland's story via the eyes and through the voices of our diverse ethnic and cultural minority communities. 'Scotland's Memoir' presents these alongside the perspectives of civic representatives, artists, historians and the First Minister herself, Nicola Sturgeon. Most recently, Etienne created Scotland's first-ever black superhero (Beats of war) and has appeared on BBC's The Social, BBC Radio Scotland and STV's national news.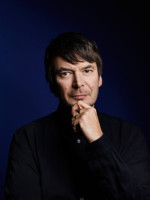 Ian Rankin
Author
Ian Rankin joined his first band aged 18. They lasted almost a whole year. On leaving university he worked for a hi-fi magazine in London before becoming a full-time novelist. He would probably still rather be a rock star which is why three or four years back he joined Best Picture as their vocalist and lyricist. Between gigs he writes the Inspector Rebus novels, plus short stories, plays, graphic novels and the odd bit of journalism.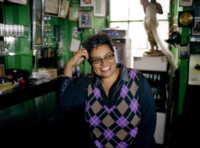 Jackie Kay
Poet
Jackie Kay was born and brought up in Scotland. She is the author of—among other books—The Adoption Papers, which won the Forward Prize, Red Dust Road, winner of the Scottish Book of the Year Award, Trumpet, and the Costa-shortlisted Fiere. She is Chancellor of the University of Salford and Professor of Creative Writing at Newcastle University. She served as Scots Makar, the National Poet for Scotland, between March 2016 and March 2021.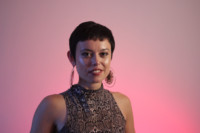 Phoebe Inglis-Holmes
Broadcaster / Writer / DJ
Phoebe Inglis-Holmes is a broadcaster, writer, DJ, & record label coadjutor. Phoebe's no-stone-unturned attitude to new music has led her to host shows on BBC Radio 6music; BBC Radio 1; BBC Radio Scotland; the BBC Scotland TV channel, & beyond.

Previously working in music media as a journalist & PR, Phoebe has toured extensively across the UK & international circuits both as a DJ & club-night manager in her own right; and to assist on-road with various bands & production collectives.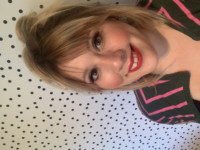 Sandra Gordon
Fundraising Officer
Tiny Changes
Sandra is the Fundraising Officer at Tiny Changes - a children's mental health charity in Scotland, which was set up in memory of Scott Hutchison of Frightened Rabbit. She's responsible for Tiny Changes partnerships, fundraising and events, has a background in promoting live music events, and is part of the team at Girls Rock School Edinburgh. Sandra has been a constant supporter of the SAY Award, and attended the very first award ceremony in 2012.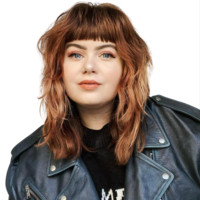 Shannon Carragher
Editor
Spotify
Shannon is a Music Editor for Spotify UK and Ireland, curating playlists for multiple genres including Indie, Alternative and Rock. She works on some of Spotify's key flagship playlists such as The Indie List, The Rock List and misfits 2.0.

Before Spotify, she was part of the marketing team at UMG's Caroline International working with the likes of Tame Impala, Bombay Bicycle Club and Iggy Pop. Prior to this, she worked with independent artists across the worlds of distribution and radio promotion, where she began her career of connecting creators with audiences.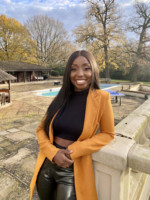 Sheniece Charway
Artist Relations Manager
YouTube Music
Beginning her music industry career in marketing at Columbia Records, Sheniece currently works as an Artist Relations Manager for YouTube & YouTube Music. Within her role, she has curated events in the YouTube Space with artists such as Wizkid, Aitch, Skepta and more. During her time at Columbia, Sheniece led the creation of Rick Ross' award-winning Facebook-based racing game, 'Port Of Miami: Born To Drive'. Most recently, Sheniece helped to organise YouTube Music's first Excellence Brunch, worked as part of the team behind the YouTube Music Legacy Series, and is also an ambassador for the PRS Foundation Power Up campaign.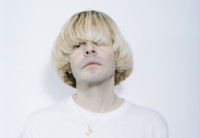 Tim Burgess
Musician / Author
Tim is probably best known as the lead singer of The Charlatans, but he has also released five solo albums, written four bestselling books, DJs around the world, takes his Tim Peaks festival stage across the U.K. each summer, hosts The Listening Party most evenings, and still finds time to make his own brand of coffee. In The Charlatans, Tim's indefatigable energy has been a consistent fuel for the band across thirteen high-charting albums, and his solo adventure has been no less extraordinary, scaling new heights in 2020 with his fifth solo release to date: 'I Love The New Sky'.