Chair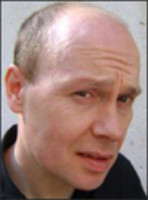 John Williamson
John Williamson has been involved in various aspects of the music industry for twenty five years. He has worked mainly as a journalist, promoter and band manager, most recently for Belle and Sebastian. Having completed his PhD in 2010, he returned to full- time academia two years later and now works as a researcher at the University of Glasgow. He has chaired the judging panel of The SAY Award from the outset and spent a number of years on the panel of the Barclaycard Mercury Prize.
The SAY Award Judging Panel for 2019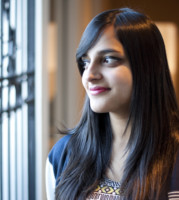 Arusa Qureshi
Editor
The List
Arusa is the Editor of The List, having started out as an intern three years ago. She completed her MSc in Magazine Publishing in 2016 and was the winner of the Postgraduate Student of the Year award at the 2016 Scottish Magazine Awards. She writes mostly about music but has a particular interest in exploring diversity and accessibility within arts and culture.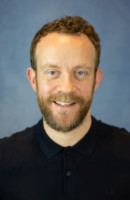 David Mogendorff
Head of Artist Relations (EMEA)
YouTube Music
David joined YouTube in 2015, and works closely with artists, managers and labels across the region to evangelise about the power of the world's biggest streaming service, help them excel on the platform to grow their audience and make meaningful connections with fans, and forge groundbreaking creative partnerships across YouTube and YouTube Music.

Award-winning partnerships have included "Elton John: The Cut" (where the first official music videos were produced for three of Eltons classic hits), Gorillaz groundbreaking VR music video for "Saturnz Barz", Stormzy's "Gang Signs and Prayers: The Film", and Dave's chart-topping Funky Friday video, amongst many others.

Before joining YouTube, David spent 12 years at MTV Networks booking Zane Lowe's much-missed show "Gonzo", talent-wrangling on countless MTV European Music Awards, and leading digital music strategy across MTV International's network of digital platforms.

David graduated from the University of Aberdeen in 2001 with MA(Hons) Cultural History.

Jonathan West
Marketing Director
Ticketmaster Artist Services
Jon is part of Ticketmaster's dedicated Artist Services team which works directly with 100s of artists every year in the UK, Europe & beyond. Ticketmaster Artist Services work with managers, agents, labels, promoters and venues to achieve the goals of artists at every stage of their career. Over the past 12 months the team has produced tour campaigns for Lewis Capaldi, Nina Nesbitt, Idlewild, Fatherson & many more. Jon is particularly focused on shining a light on the best new bands coming through via the Ticketmaster New Music channel which introduces the hottest new live acts to over a million fans every week.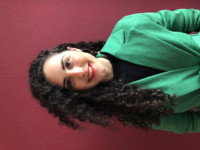 Lori Duncan
Producer, TUNE
BBC Scotland
Lori Duncan is the co-creator and producer of BBC Scotland's TUNE, a TV and online platform created to capture Scotland's passion for live music across all genres.
Lori is also an associate lecturer in Commercial music at UWS, where she graduated with a first-class honours degree in the subject in 2007. After leaving university Lori played in bands and promoted gigs in Glasgow before moving to London to work in BBC Music TV working across programmes such as Later…with Jools Holland, Glastonbury, Radio 1's Big Weekend, Top of the Pops and various BBC Four music documentaries.

Since returning to Glasgow Lori has produced independent events - including the annual sell-out Day of the Dead Glesga - worked across coverage of music events for BBC Scotland and produced for BBC Three.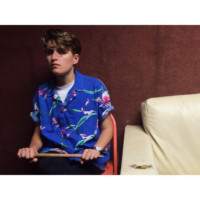 Maxie Gedge
Keychange Project Manager
PRS Foundation
Maxie joined the PRS Foundation team in May 2016, delivering the communications strategy including work to champion a diverse range of music creators and make all PRS Foundation opportunities as accessible as possible. She was recently assigned as Project Manager for PRS Foundation's Keychange initiative which focuses on encouraging a 50:50 gender balance across music industry conferences, organisations and festivals across the globe. Maxie is from Norwich and is passionate about supporting underrepresented voices in music. She founded Gravy, a musical collective that provides a stepping stone for emerging artists, has a MMus in Sonic Arts, and currently plays drums in Graceland and Current Bond. Maxie has lectured on gender diversity in the arts and hosts LGBTQ+ club nights. She has worked for festivals, venues and talent development organisations in a range of genres, programmed hundreds of new music shows, and occasionally presents radio shows too. 
Michael Hines
Television and Film Director
Michael Hines is an award-winning television director and producer. He is best known for the BBC sitcom 'Still Game' in which he directed every one of the 62 episodes as well the sell-out arena shows at the Hydro to 10,000 people a night.

He also directed Chewin' the Fat, and hundreds of hours of television from commercials to music festivals, drama to comedy.

His own production company The Woven Thread recently won the Royal Television Society award for Best Comedy for FUNC, a Gaelic sketch show. He is also a Humanist Marriage Celebrant in his spare time and occasionally writes music for film and tv. He lives in Glasgow and is a BAFTA Scotland committee member.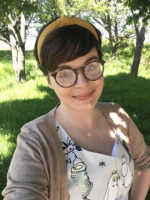 Patrycja Kupiec
Director
YWCA Scotland - The Young Women's Movement
Patrycja is the Director of YWCA Scotland - The Young Women's Movement, a feminist organisation advocating for voices of young women being heard, celebrated and respected, and part of a worldwide movement of women leading change. She moved to Scotland from Poland twelve years ago, and pursued studies at Aberdeen and Cambridge - where her archaeological research focused on how Viking Age women were able to challenge normative gender roles and identities. Patrycja started at The Young Women's Movement as a Volunteer '30 under 30' editor, and worked her way up to the role of Director. Her past paid titles have encompassed researcher, lecturer, lab assistant, and events officer. In addition to this, she has consistently volunteered her time to museums, science centres, festivals, and public engagement units - promoting archaeology and STEM subjects to increase girls' and young women's participation in these.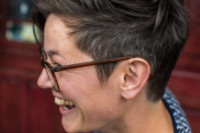 Peggy Hughes
Programme Director / Chair
National Centre for Writing (Norwich) / Literature Alliance Scotland
Peggy Hughes is the Programme Director at the National Centre for Writing in Norwich. She is also Chair of Literature Alliance Scotland, and on the boards of 404Ink and Open Book Reading. She is from Northern Ireland, and before moving to Norwich worked in literature at the University of Dundee, Edinburgh UNESCO City of Literature Trust and the Scottish Poetry Library.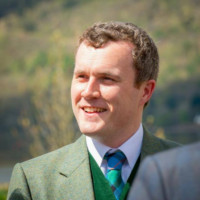 Robin Murray
Online Editor
CLASH
Robin Murray is the online editor with Clash, an award-winning music and fashion publication. He graduated from the University of Dundee in 2007, and joined Clash shortly afterwards as an intern in their Dundee office; helping to launch their website, he has steered it to become one of the UK's most important online portals for new music.

Now based in London, he regularly contributes to The Skinny, Crack, and London In Stereo, and has made appearances on 6Music. Mixing up the old with the new, he DJs afrobeats and UK rap at Clash nights, while maintaining a Northern Soul alter ego.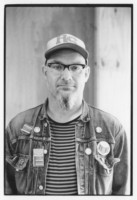 Ross Sinclair
Professor in Contemporary Art Practice
Glasgow School of Art
Professor Ross Sinclair (Glasgow School of Art) is an artist, writer and musician who is best known for his 'Real Life' project initiated when he had the words REAL LIFE tattooed in black ink across his back, at Terry's Tattoo parlour in Glasgow, 1994. The 'Real Life Project' has been disseminated across a range of exhibition and publication contexts, positioned against a critical framework of contested models of audience participation. These projects have been exhibited extensively in public and private spaces, museums and galleries in the UK, Europe, USA, China, South Korea, Japan and Australia in over 200 solo and group exhibitions. Sinclair has also published many essays and texts in books, journals and magazines and has written extensively on the generation of Scottish artists emerging from the 1990's onwards, and has recently contributed an essay to a Stills Gallery monograph on photographer Alan Dimmick, to the Artangel/Konig monograph 'You Are Not Alone' on Turner Prize winner, Susan Phillipsz. Sinclair has worked at Glasgow School of Art since the mid nineties, where he completed his PhD in 2016 and in 2018 was appointed Professor of Fine Art and also that year elected an Academician of the Royal Scottish Academy, Edinburgh.

From a starting point in the 1980's as a founding member of The Soup Dragons, Sinclair has utilised music throughout his career and has released numerous cd's and records commissioned in relation to exhibition projects including the gatefold vinyl album with book documenting a 3 year project with Collective (Edinburgh) 20 Years of Real Life: Free Instruments for Teenagers where he worked with young people developing, recording and releasing music made on instruments given away for free during his exhibition of the same name that was live at The City Dome, on Calton Hill. He has recently curated an exhibition at Queens Park Railway Club in Glasgow, 'Artists who make Music/Musicians who make Art' exploring the creative relationship between these disciplines featuring multiple Turner Prize winning artists in tandem with members of many influential bands such as Franz Ferdinand, Orange Juice, Bluebells, Travis, Vaselines and Strawberry Switchblade. He is currently developing a new improved version on this project that will be shown next year at Rothesay Pavilion.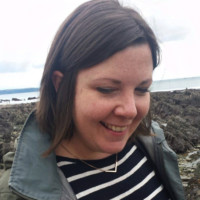 Sarah Wall
Senior Events and Outreach Manager
PPL
Sarah is Senior Events and Outreach Manager at music licensing company PPL, playing a pivotal role in ensuring support for musicians and labels via music industry events, conferences and showcases; from The Great Escape to Wide Days, FOCUS Wales and SXSW (as a partner of the British Music Embassy). Another aspect of her role is working with PRS Foundation's International Showcase Fund, which offers support for artists, bands and managers at a crucial tipping point in their careers.
Prior to this, Sarah spent 10 years building artists' careers as an artist manager at a frontline international management company (based in London and New York), as well as wearing the hats of A&R, Tour Manager, Label Manager, Accountant and occasional Graphic Designer. Sarah has worked with indie bands, A-list pop and everything in between; developing artists from bedroom demos to radio playlists and stadium tours.