Chair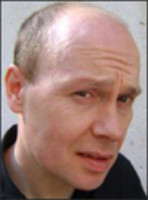 John Williamson
John Williamson has been involved in various aspects of the music industry for twenty five years. He has worked mainly as a journalist, promoter and band manager, most recently for Belle and Sebastian. Having completed his PhD in 2010, he returned to full- time academia two years later and now works as a researcher at the University of Glasgow. He has chaired the judging panel of The SAY Award from the outset and spent a number of years on the panel of the Mercury Prize.
The SAY Award Judging Panel for 2022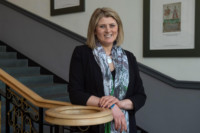 Amina Shah
Chief Executive
National Library of Scotland
Amina Shah is the National Librarian and Chief Executive of the National Library of Scotland. She has more than 25 years' experience across the arts and cultural sector in Scotland. Amina has a strong interest in the role culture plays in empowering individuals and communities and how organisations can work collaboratively and creatively to maximise their impact and reach.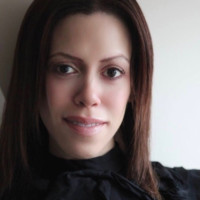 Anneliese Harmon
General Manager
MMF
Anneliese Harmon is a a multifaceted music, entertainment, film, fashion and brand professional with over 20 years experience in music management, international marketing, promotions and business development with both major and independent artists & companies. Specialising in global strategy and blueprints for businesses, emerging artist talent and established artists she has worked in the UK, US & key International markets, with a vast network of contacts across the global entertainment industry. Anneliese started her UK music career at Richard Branson's V2 Music where she she was promoted from Press Officer to Global Marketing Manager for V2 International in a year, working artist such as RZA, The Jungle Brothers, Kymani Marley and PM Dawn. She was recruited by MTV Europe/Viacom to join the Talent and Artist Relations and Development team where she lead on projects with global superstars including Pink, Usher and Missy Elliot. She returning to V2 Music UK to work with the team on Special Priority Projects including Stereophonics, Elbow, Paul Weller, Estelle and Liberty X. After V2, Anneliese ran her own global music management, branding and creative business consultancy company for nearly 15 years prior to accepting an appointment to become the GM of the UK's Music Managers Forum in 2021. In addition to creating the strategy for the MMF, Anneliese leads on Digital Burnout, Mental Health and Bullying Harassment and Discrimination activations and initiatives for the MMF. Rewind. Back in the day, Anneliese grew up in Upstate NY. Moved to NYC during the Golden Age of Hip-Hop and the iconic Downtown NYC art, fashion, music & club scene that birthed Def Jam, Supreme, BadBoy, Madonna, Keith Haring and Jean-Michel Basquiat to name but a few. The ultimate NYC cultural movement. She was a member of an all female mixed race it-girl crew of 4 who did a hip-hop club night called Skor (a pun on the candy bar) by Tower Records at 4th & B'way. They were disruptive to the scene as a newbie young girl crew with hot emerging NYC club brand and controversy landed the deal for the Public Enemy "Fear of a Black Planet" album release party by Def Jam at Skor. Anneliese independently closed the Public Enemy deal with Russell Simmons with a hand shake and a shot on a velvet couch near the dance floor, and the crew did the rest. It was her first multithousand dollar deal closure with a label. Anneliese received a Bachelor of Artist in Journalism/ Communications with a minor in Fine Arts and English from Hofstra University. Her first job out of Uni was a dream job as an international fashion buyer/manager/ designer with the legendary Gloria Perna-Gabe and her culture fashion mecca 109 St. Marks Place (an offer she got just before accepting a corporate role in book publishing). She travelled the world looking for new designers, co-created the in-house fashion line and spent my nights researching fashion trends in the NYC clubs & art world. In the 90's, she took time out and went to Bristol, UK to try out a life with a member of Massive Attack, moved back to NYC to work for Def Jam and steer the boat for Russell Simmons new hip hop fashion culture brand flagship, Phat Farm. She left Def Jam late 90's, to cross the pond to London for good for "once in a lifetime" experiences with Massive Attack and to start her career in the UK Music business.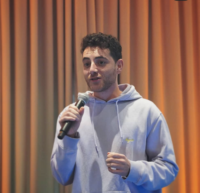 Corbyn Asbury
Label Relations Manager
YouTube
Corbyn joined YouTube at the start of 2018 to help with the launch of YouTube Music, and since has worked on large scale campaigns with superstar artists including Little Mix, The 1975, Dua Lipa, and Mabel, as well as leading on YouTube's emerging artist programs inducing Artist on the Rise and YouTube Foundry.

Corbyn has driven YouTube's industry partnerships with The BRIT Awards, The Hyundai Mercury Prize, The Association of Independent Music, The Great Escape and more.

Prior to YouTube, Corbyn spent time at Universal Music and Apple.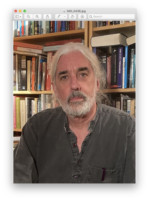 David Francis
Director
Traditional Music Forum
David Francis is Director of the Traditional Music Forum, Scotland's national network of traditional music organisations.
In a parallel life he is a songwriter, lyricist, storyteller, guitarist, and dance-caller, and also a long-serving tutor with the Scots Music Group in Edinburgh.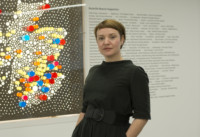 Jackie Wylie
CEO
National Theatre of Scotland
Jackie Wylie is Artistic Director and Chief Executive of the National Theatre of Scotland. Previously she founded Take Me Somewhere, a Glasgow wide international performance festival based at the Tramway. She was Artistic Director of The Arches in Glasgow from 2008 - 2015 where she transformed the venue into one of Europe's most celebrated multi-arts venues. Previously she worked in film and television production. Edinburgh born Wylie studied Theatre, Film and Television at the University of Glasgow. She was a fellow of the Clore leadership programme in 2016/17.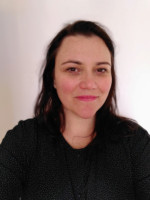 Jude McArdle
Membership Manager
AIM
Jude McArdle is the Membership Manager at the Association of Independent Music (AIM) which represents the interests of over 800 members throughout the independent music community in the UK, from small start-ups and self-releasing artists to the largest and most respected independent labels in the world. AIM promotes this exciting and diverse sector globally, enabling its members to grow, grasp new opportunities and break into new markets. Before joining AIM, Jude worked for four years in the Member Services Department at collection society PPL, helping musicians, labels and rights holders ensure they have everything in place to be paid for their time, hard work and creativity when their sound recordings are played on the radio, TV and in public.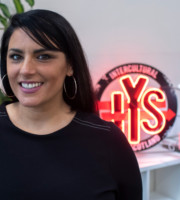 Khaleda Noon
CEO
Intercultural Youth Scotland
Khaleda founded Intercultural Youth Scotland, through her own experience of poverty, racism, disability and inequality growing up in Scotland. Her practice comes from working directly with intercultural young people over the past 20 years to highlight current needs and lack of change.
She campaigns to implement and embedded improvements in line with the principles of Curriculum for Excellence and has continued professional learning and successful activities and outcomes. All of her practice has been critical to building the capacity required to ensure sustainable improvements in excellence, equity and justice, forming policies in consultation with a wide range of partners. 
Khaleda has influenced change with schools and organisations, building lasting legacies by assessing different needs and securing partnerships with representatives of diverse groups an a wide range of experts. 
Some of her work includes designing multiple heritage projects resulting in Duke of Edinburgh Award Ceremonies at Scottish Parliament and Edinburgh City Chambers for over 150 young people, the largest amount of young people of colour participation in the history of Duke of Edinburgh Awards in Scotland. 
She has produced 6 social inclusion films, used as cultural awareness resources for schools and organisations, showcasing the voices of intercultural young people in Scotland.
Finalist Scottish Charity Awards - Most Pioneering Charity Award 2019, winning highly commendable award  
Winner of Youthlinks National Equality & Diversity Award 2019
Winner Action for Children's UK Walter Tull Inclusion Award 2019
 Finalist for CEMVO's National Impact on Education Award (2018)
Finalist for Youthlinks National Awards - Innovative team of the year (2016)
Finalist of the Youthlinks National Awards - Manager of the year (2015)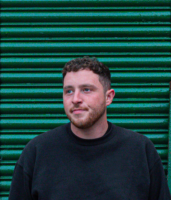 Paul Black
writer, director and comedian
Paul Black is an award winning writer, director and comedian from Glasgow. His first TV show Pity Party was broadcast on BBC Scotland in 2019, and his viral sketches have garnered over 500 million views.

Following a sell-out Glasgow run at Oran Mor and SEC Armadillo, Paul recently brought his newest show Self Care Era to the Fringe & London's Soho Theatre for the first time, selling out his entire run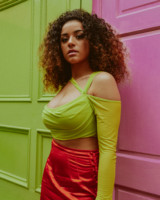 Shereen Cutkelvin
Presenter, Singer, Actress
BBC Introducing
Shereen Cutkelvin is a singer from Scotland who has had top 5 singles with Neon Jungle, a top 10 album and performed on the same billing as Taylor Swift at Victoria Secrets. Following in the footsteps of Shereen's late father, she is fulfilling her dream as part of the family band with her two siblings in The Cutkelvins. As well as a singer, songwriter Shereen is a TV personality, presents BBC Introducing radio and has recently debuted in her acting career.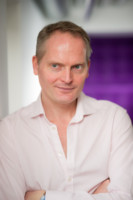 Will Page
Economist
Tarzan Economics
Will Page is the author of the critically acclaimed book 'Tarzan Economics: Eight Principles in Pivoting through Disruption', He was formerly Chief Economist of Spotify and PRS for Music, where he pioneered Rockonomics. At PRS he published work on Radiohead's 'In Rainbows' and saved BBC 6Music. At Spotify he helped uncover the anatomy of a hit and articulated the global value of music copyright. A passionate communicator, Will's work is regularly featured in Billboard, The Economist and the Financial Times, He recently documented the suffer-to-recover rebound in live music in the UK and showed how the roar of the live music crowd drowns out stadium income from sport. Will's first break into music was penning articles for Straight no Chaser , and his DJ sets continue to top the global charts on MixCloud. He is a fellow at the London School of Economics, Edinburgh Futures Institute and the Royal Society of the Arts.