Partners
The Scottish Music Industry Association (SMIA) is a not-for-profit trade body and membership organisation which exists to strengthen, empower and unite Scotland's music industry.
As a Creative Scotland Regularly Funded Organisation (RFO), we work to create and nurture an inclusive membership community which reflects the full spectrum of Scotland's music industry. We give voice to our membership when speaking to Government, Parliament and development organisations, and we both produce and support projects and programmes that stimulate sustainability, domestic and international growth, development and innovation in Scotland's music sector. Our services, projects and events are designed to strengthen and increase the value of Scotland's music industry on the world stage: economically, socially and culturally.
For further information on the SMIA and its services, projects and events please visit www.smia.org.uk.
Keep up to date with the SMIA across our social media channels:
Twitter: twitter.com/TheSMIA | Facebook: facebook.com/TheSMIA | Instagram: instagram.com/the_smia

Creative Scotland is the public body that supports the arts, screen and creative industries across all parts of Scotland distributing funding provided by the Scottish Government and The National Lottery.
Further information at creativescotland.com.
Follow Creative Scotland on Twitter, Facebook and Instagram
Learn more about the value of art and creativity in Scotland and join in at www.ourcreativevoice.scot.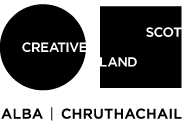 Rooted in the heart of Scotland, Stirling's blossoming urban city centre is surrounded by diverse rural communities.
The nation's most cherished landmarks are found here, making Stirling alive with history, while a growing modern arts scene nurtures new cultural talent.
With a similarly diverse business sector, cultivated by new infrastructure and investment, Stirling aims to be a place where everyone can thrive.